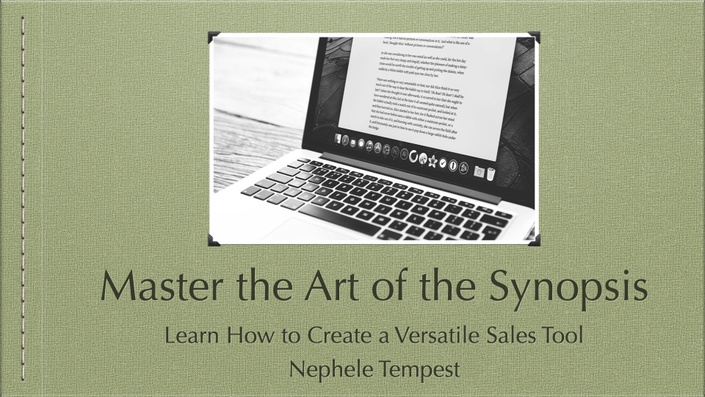 Master the Art of the Synopsis
Learn How to Create a Versatile Sales Tool
Are you ready to put your novel out into the world?
If you're preparing to query literary agents or editors—or even to self-publish your novel—you're going to need to write a synopsis of your manuscript.
I'm Nephele Tempest, a long-time literary agent with The Knight Agency, and I've been reading—and writing—synopses for nearly two decades. A strong synopsis can serve as an effective sales tool that convinces someone to take that leap and read your manuscript. But what makes a strong synopsis?
In this course, you will learn:
What two major mistakes many writers make when writing a synopsis of their novel.
How to easily breakdown the process of writing a synopsis into manageable chunks.
The details to include in your synopsis, and what you should leave out.
Tricks for adjusting the length of your synopsis, if you need to meet a specific request from an agent or editor.
How your synopsis can help you spot potential structural issues with your manuscript.
Includes a workbook to help guide you through the writing process, and sample synopses to illustrate the step-by-step breakdown of writing the synopsis and adjusting it for your specific needs.
Remember: A weak synopsis might keep an agent or editor from ever reading your manuscript. Learn to write an intriguing, compelling synopsis today.
Your Instructor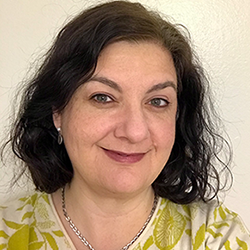 Nephele Tempest joined The Knight Agency as a literary agent in 2005, opening the Los Angeles-area office. In addition to helping her clients to develop their careers, she often teaches and leads workshops at both virtual and in-person writing events. Also a freelance writer, she typically has a secret project in the works.
Course Curriculum
Welcome
Available in days
days after you enroll
Next Steps
Available in days
days after you enroll
Frequently Asked Questions
When does the course start and finish?
The course starts as soon as you purchase it, and you can work through it in your own time. It is a completely self-paced online course.
How long do I have access to the course?
After you enroll, you will have unlimited online access to this course, across your devices, for as long as the course is available, but at least one year. If at any time, the course is scheduled to be taken offline, you will be given ample warning and the opportunity to save a copy of all materials.
What if I am unhappy with the course?
My goal is to help you in your efforts to write a synopsis. If you are unsatisfied, or have any problems with the course, please contact me, and I will do what I can to resolve your issue. Email me with questions at:
[email protected]
. If the course turns out not to be for you, Teachable offers a full refund within 14 days of purchase.
How long will the course take?
You can play through all of the videos in about an hour and a half, but it will take considerably more time to work through the different steps to write your own synopsis. I recommend watching the course through once to get an overview of the process, and then to go back through more slowly when working through the different units. It is also helpful to spread the process over several sessions, rather than attempting to do everything in one sitting.
What if I have additional questions about the course?
Why is there sales tax added to the price?
Every country has different requirements regarding digital sales tax. Teachable manages these taxes, so they will add the required sales tax onto the course based upon where you are located. Your final price will be determined by the digital sales tax of your country, but you will see this total before you finalize your purchase.